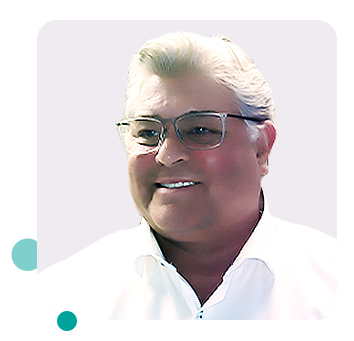 Board Member and Co-Founder of CHAIR – Barry Hunt 
---
"Life is short. Have fun. Make a difference." 
Barry is President of the Canadian Association of PPE Manufacturers (CAPPEM) where he leads the charge to develop the highest quality PPE products and standards to protect Canadians. He initiated the movement to better breathability for respiratory PPE and champions the move to more comfortable and environmentally friendly products including reusables and plant-based disposables.
Barry received his Honour's degree in Biological and Biomedical Sciences from the University of Guelph and studied Post-Degree Sciences at the University of Waterloo.  He co-founded the Coalition for Community and Healthcare Acquired Infection Reduction (CHAIR), a collaboration among academia, industry and healthcare to reduce preventable community and hospital acquired infections (HAIs) in Canada.  CHAIR has successfully sponsored research and trials, provided education, become a hub for collaboration and innovation, sponsored Canada's first CSA National Standard for cleaning & disinfection of hospitals and provided a catalyst to initiate the use of copper high-touch surfaces in airports and public transit.
Barry was inspired to take action after a 2009 World Health Organization report showed Canada had the highest HAI rate in the developed world.  His concept of Engineered Infection Prevention was awarded a 2017 Top 10 World Patient Safety Innovation by the Patient Safety Movement.
Barry has had many leadership roles at CSA since 1995 including Chair of several Standards development committees and Vice-Chair of the Strategic Steering Committee for Healthcare Standards. He is Vice-Chair of the Canadian Mirror Committee for ISO Technical Committee 121, Anesthesia & Respiratory Standards. He is past-Chair of the Infection Prevention and Control Canada (IPAC) Environmental Hygiene Interest Group, a member of the Canadian Healthcare Engineering Society (CHES), the Canadian Coalition for Indoor Air Quality (CCIAQ), and the International Ultraviolet Association (IUVA) Healthcare Working Group and CoVID19 Task Force.  He is a member of the American Society of Healthcare Engineers (ASHE), American Society of Heating, Refrigeration & Air-Conditioning Engineers (ASHRAE), American Professionals in Infection Control (APIC), and Society of Healthcare Epidemiology of America (SHEA). Barry is a volunteer with the World Health Network (WHN), CoVIDisAirborne, and Zero Covid Canada.